Immune Support
PRIMAL IMMUNITY™️
Primal Immunity is an elite full spectrum immune support product. Designed to give you the top ingredients available on the market in one convenient capsule. We designed this product for everyday use , every bottle contains 90 servings
Keto And Vegan Friendly
Made in The U.S.A
Easy no-hassle returns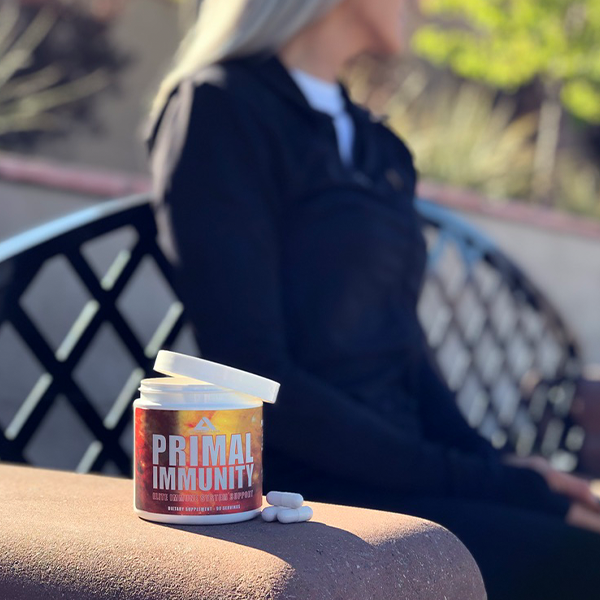 Your Immunity Health is more important than ever
Are you ready to boost your Immune Heath? We Believe your Immune Health is Extremely Important. It's your bodies first defense mechanism against viral infections and sickness. Imagine a world where you can take a pill that instantly supports and enhances your bodies natural immune system. That's where Primal Immunity™️ comes into play. One pill a day is all you need to ensure an enhanced immune system.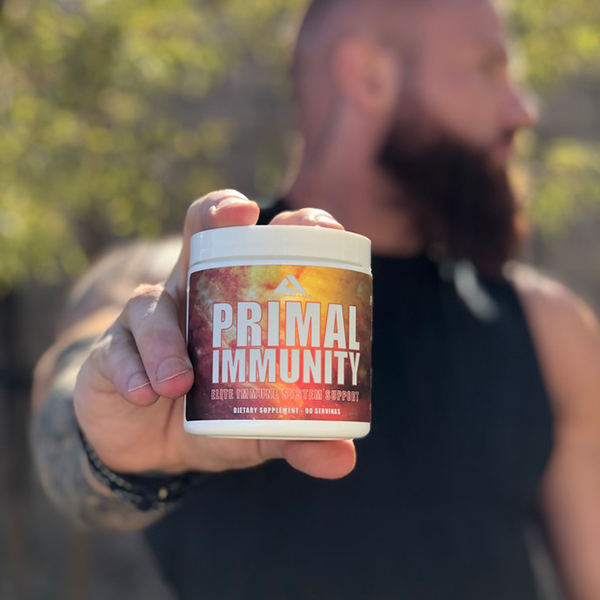 Increased daily immune support
Primal Immunity™️ combines the worlds top immune support ingredients to deliver the best results for your health. We spared no expense in assuring we used clinically dosed ingredients to help stop viral infections from the start. With a full spectrum ingredient list you can rest assured you are taking the top 6 immune boosting ingredients in one convenient pill daily.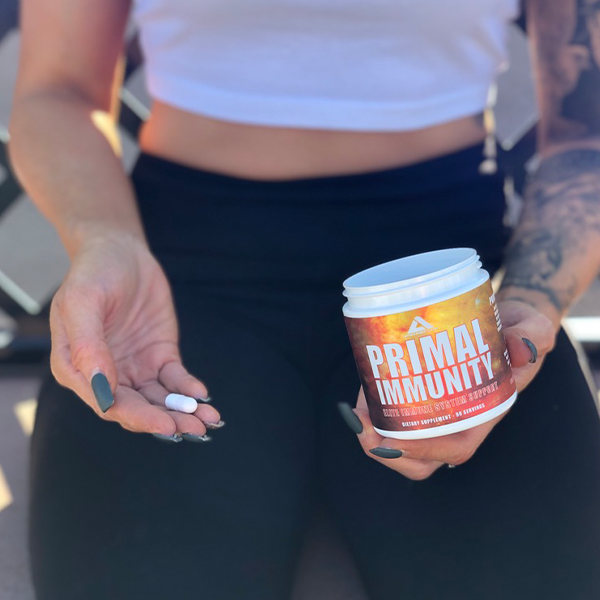 Your Healthy lifestyle starts here
You deserve the best immune support possible. Wake up every morning feeling refreshed and energized knowing you've taken a crucial step in improving your bodies immune system and overall health. With Primal Immunity™️ at your side you'll be ready to take on the world knowing you have the best immune support product enhancing your bodies defense mechanisms.
Primal Immunity Q&A
How often do I need to take Primal Immunity?
We recommend taking one serving per day , you can take up to three servings a day if desired
What is in Primal Immunity?
Vitamin C - 500 MG (Supports a healthy immune system and fights free radicals)
Elderberry extract - 100 mg (Antioxidant properties and cardiovascular health)
Vitamin E - 30 mg (improves immune response)
Zinc Oxide - 30 mg (keeps the immune system strong)
Zinc Citrate - 30 mg (keeps the immune system strong)
Vitamin B6 (supports biochemical reaction)
How many servings are in one bottle of Primal immunity?
Primal immunity has 90 servings
When should I take Primal Immunity?
We recommend you take primal immunity after eating